As teachers rely on digital technology to support remote learning, they need to include all learners. This post lists practices teachers can use with Google Workspace for Education to include all learners. As with many interventions for students with disabilities, many of these will be useful for all learners whether or not they have an IEP.
Google Classroom
Teachers can use Google Classroom purposefully to facilitate success for all students. First, make sure inclusion teachers are in the loop by inviting them as co-teachers. This creates a problem for inclusion teachers who can be invited to multiple classes: too many notifications! The good news is that inclusion teachers can turn notifications off by class to solve this problem.
Additionally, teachers can use point-and-click differentiation in Google Classroom assignments (or any Google Classroom post) to customize for their students with learning needs. At first, this sounds daunting – create an assignment for a small batch of students…and what about the other students? What about creating the same slightly modified assignment for more groups? That's where Reuse post comes in. Teachers can reuse any post in any class they teach or co-teach in. This is so useful! Create an assignment for two students. Reuse the post, make a small modification, and reuse the post for three more students. Reuse that post again, make another modification, and assign that to the rest of the class. The combinations are endless and require nothing more than pointing, clicking, and some typing.
Google Docs
Google Docs has some good features for including all students. One of the most useful, especially when students are distance learning, is voice typing. The keyboard can be a barrier for many students. Voice typing helps mitigate that. Watch as I demonstrate:
Another way to include all learners in Google Docs is by translating documents into one of more than 100 languages. This feature creates a new copy of the document for sharing with students and family members who need a translated copy.
Google Docs also has spelling and grammar tools that help all students proofread their writing.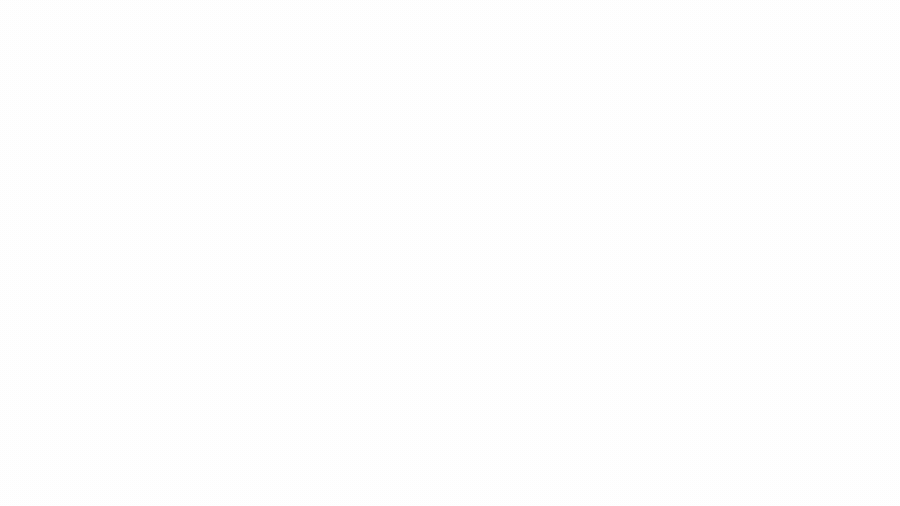 For more information about including all students when using Google Docs, please watch this video:
Google Slides
One way to help your students when presenting Google Slides is to use captions in presentation mode. The captions work very well and do not pick up profanity and the verbal pause "um."
Often students are viewing slides without a teacher guiding them. Slides allows for multi-modal learning including text, images, and video. Teachers can also add audio to Google Slides.
What a great way to empower learners. The only caveat is that the audio has to be in Google Drive. Use either Online Voice Recorder or Vocaroo to easily record sound to upload to Google Drive.
One last way teachers can be inclusive with Google Slides is to encourage students to use voice typing in speaker notes. This could be great for group projects: give a student who struggles with typing the responsibility of adding "stage directions" in speaker notes.
For more information about including all students when using Google Docs, please watch this video:
Bulleted and Numbered Lists
This is a simple tip: When using Google Workspace apps or any other digital tool, use bulleted and numbered lists to list things.
Which is easier to read?
Early events of the French Revolution include the Estates-General, the Tennis Court Oath, the Storming of the Bastille, and the Women's March.
Or…
Early events of the French Revolution include:
The Estates-General
The Tennis Court Oath
The Storming of the Bastille
The Women's March.
Always consider using bulleted and numbered lists when creating digital materials for students.
Google Sites Placeholders
Google Sites recently added placeholders. This is a wonderful tool for students who are making websites for projects or year-long digital portfolios. A placeholder allows a collaborator to direct other collaborators to insert specific file types.
What a great scaffold for students who need it! To learn more about Google Sites placeholders, please watch this video:
Author's Note: The following three sections originally appeared in my blog post, Hold the Word Art and More Tips for Effective Design in Google Workspace.
Google Forms
When using Google Forms, teachers should use images as much as possible to give students multiple ways to access academic content. It is very easy to add a header image and images to both questions and answer choices in Forms. Have a look at this Google Form entrance ticket without any imagery:
Have a look at the same form with a banner image and images in the questions:
To learn how to add images to Google Forms, please watch this video.
Fonts
The seven varieties of Lexend have been designed to help increase reading speed. Lexend fonts are available in Docs, Drawings, Sheets, and Slides. Try one as your default font.
There is one font frequently used in education that is widely disliked: Comic Sans.
Check out the Dribbble Overtime podcast episode where host Meg Lewis asks listeners to think about their Comic Comic Sans hatred and consider if it is based on elitist assumptions.
One reason teachers like Comic Sans is that its lowercase "a" looks like an "a" they ask students to write. The good news is teachers can have their lowercase "a" and be stylish too. Check out Lexend's "a."
For more information about Lexend fonts in Google Workspace, please read this blog post:
ALT Text
Add ALT text to images so that students with screen readers know what they represent. This is available in Docs, Drawings, Sheets, Slides, and Sites. In Docs, Drawings, and Slides, simply right-click on an image to add ALT text.
Adding ALT text in Sheets and Sites is a little different. For more information:
Google Chrome Extensions
Many Google Chrome extensions can help include students using the Chrome browser on laptops, desktops, or Chromebooks. Years ago, I wrote a blog post, 8 Google Chrome Extensions for Students with Learning Needs…And Everyone Else. I will add two more useful ones here.
Helperbird
Helperbird is a Chrome extension that allows users to customize the appearance of websites. Students can use this to make websites present in a Lexend or Open Dyslexic font. The free version also includes:
Reader mode with dark mode option
Word spacing adjustments
A highlighter
Google Translate
Colorblindness adjustments including emphasizing links
Immersive Reader.
To learn more about the Helperbird Google Chrome extension, please watch this video:
Use Immersive Reader on Websites
Speaking of Immersive Reader, there is a Google Chrome extension that brings this great tool to the Chrome browser. The extension is not made by Microsoft but it perfectly mimics Immersive Reader. Simply install it, select text, right-click, and choose "Help me read this" to use it.
The extension includes:
Read aloud with words highlighted
Adjustable read aloud speed (Regrettably, there are two voices, "Female" and "Male" enforcing binary gender dynamics)
Adjustable text size and spacing
Comic Sans for teachers concerned about the "a" issue mentioned in the Lexend section of this post
Background colors
Changing the color of parts of speech
Breaking words into syllables
Line focus
A picture dictionary that works when mousing over common nouns.
What do you think? How do you use Google Workspace to include all students? Please comment below or tweet me, @TomEMullaney.
Does your school need remote professional development to keep teachers sharp during this time away from school? Have a look at some of my offerings and connect with me on Twitter.
Photo by VisionPic .net from Pexels.